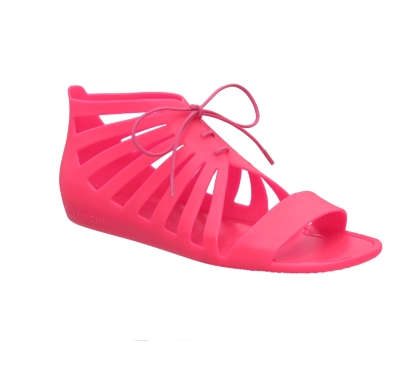 I've been on to these for over 4 months- no joke. In the Spring, a sales girl at Pas de deux had them, just earlier this month I saw the Givenchy Jellies in Army Green at the MGMT Concert at the Brooklyn Bandshell. I forgot to ask the woman wear she got them before we left.
I started doing research trying to figure out where on Earth can I get these :1. in my size (40 or 41) and 3. in the color I want ( Army Green or Taupe)
Then, I was perusing the weekly tabs and Kim Khardasian is wearing some Taupe ones while doing relief work ( truly versatile, no?) .
Barney's has them in Fucshia and Orange and virtually everyone is sold out or the color is meh.
Well DJ Lo and Behold- I got word that
DSW
has them online and retailmenot.com has a coupon code- Free shipping and $25 off.
Will post with pics when they arrive next week!